Shortcrust pastry can be used in many different ways and for many desserts. Anything from savoury pies to sweet tarts and traditional Scottish shortbread – this delicious, buttery pastry is something every baker should know how to make!
Sometimes, shortcrust pastry can be confused with puff pastry, but the two are vastly different, both in texture and uses.
Both contain a fair amount of butter, but in puff pastry, you fold the butter into the dough to create a flaky, crispy, and light texture. In shortcrust pastry, you mix the butter into the flour and sugar to create a melt-in-the-mouth texture with no layers.
How to Make Shortcrust Pastry
A simple, traditional way to make shortcrust is by following the 1-2-3 rule.
one part sugar
two parts butter
three parts flour
This means that you can adjust the recipe for however much pastry you need. For example, you can use 50 grams sugar, 100 grams butter, and 150 grams flour. Or, if you want more dough, you can use 150 grams sugar, 300 grams butter, and 450 grams flour. It's up to you how much to make! Just make sure you use the amounts listed above.
Usually, an egg yolk, or sometimes even a whole egg, is added to the dough to improve the texture, but a splash of water works as a substitute. Just add 1 tablespoon of water to the dough at a time until it's wet enough to form a ball.
Ingredient Breakdown
Flour. You can also switch some or all of the flour for gluten-free, almond, corn, or whole-wheat flour, for a different taste and texture. But keep in mind that using other flour types can make the dough more chewy and less stable. If making it gluten-free, for example, you might want to add some xanthan gum to the dough to make it more pliable and soft.

I sometimes replace a small part of the flour with cornstarch to make the dough even softer and give it a more melt-in-the-mouth feel. This is a great tip when making something like Danish Butter Cookies, where you want the dough to be soft both before and after baking.

Sugar. White, granulated sugar is what you will use most of the time. It gives reliable, crispy results to the finished product. But you can use the same weight granulated sugar of powdered sugar instead. This will give the finished product a more tender, stable, and sort of "sandier" result.

Butter. Since butter is used cold or at room temperature and in solid form, it cannot be replaced by liquid fat, such as canola, sunflower, or olive oil. You can use liquid oil to make shortcrust pastry, but the results will be harder and crispier, albeit healthier. You would also need to alter the amounts of the other ingredients and add an egg replacer, so it's a little trickier than simply using plant-based butter.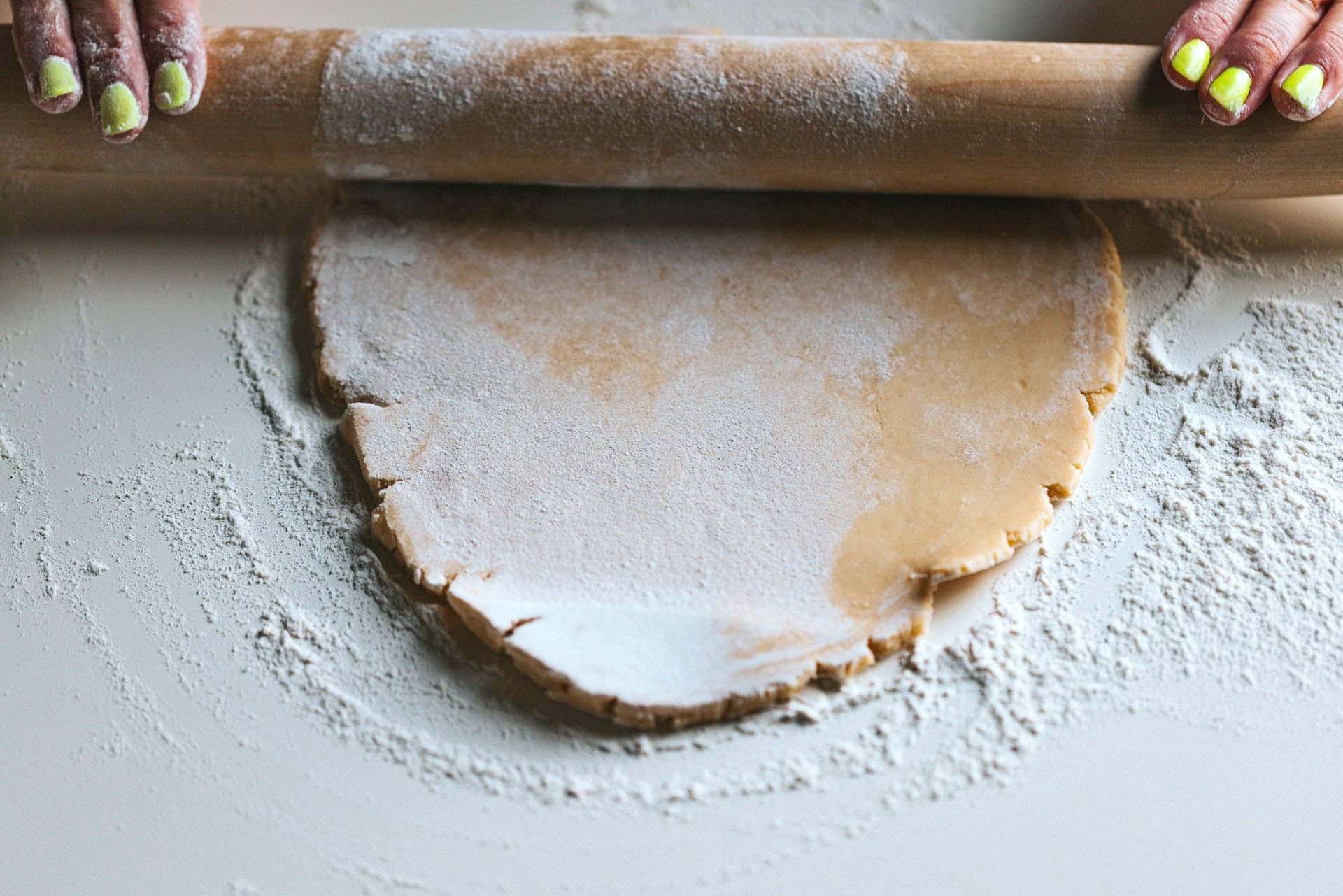 Tips and Tricks:
You can use a food processor to make the process easy, by simply adding all the ingredients in the processor and mixing for 20-30 seconds until a dough forms.
I find it easier to make shortcrust pastry with butter that has been left at room temperature for about an hour before baking, so that it isn't rock solid. Since you make the pastry by kneading the butter into the dry ingredients, this just makes it a little easier. You can use melted butter for a crispy and brittle end result.
Be careful not to overwork the dough. It's better to have some small clumps of butter remaining in the dough than to knead it for too long, as the gluten development can result in the dough shrinking when in the oven.
Let the dough rest in the fridge for at least 20 minutes before shaping and baking, as this will make it easier to handle and prevent shrinking.
If making a pie crust, you might benefit from putting the pie dish with the dough in the freezer for at least 30 minutes before baking, to reduce the chances of it shrinking in the oven.
Always prick the bottom of the pie crust or shortbread with a fork multiple times to prevent air bubbles from forming.
If using a wet filling or topping on the shortcrust, bake the shortcrust before pouring it in/on top.